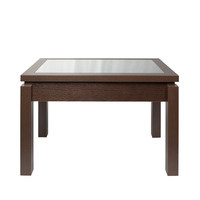 Croma range also includes a complete line of clear and pigmented products for the coating of glass, aimed at all furnishing segments in which glass is employed, in particular for modern furniture.
Pigmented products are manufactured using waterbased pastes of the Kromosystem Tintometric system. The end-user can, therefore, choose from among more than 2100 color samples specified in Kromosystem NCS and Kromosystem RAL color cards.
The range includes mono-component and bi-component products which can be applied by cold spray (also automatic), and curtain and roller coater.