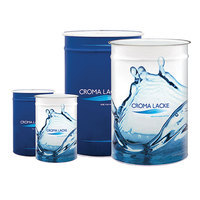 PROFILE
IVM Group is the most important in Europe and among the best in the world in the highly technological field of coatings for wood. Its has subsidiaries in Italy, Germany, France, Spain, Greece and Poland and it is present in more than 70 countries through specialized dealers.
In Germany the Group is present in Herrenberg with IVM Chemicals GmbH, the Company which assembles and distributes the brand Croma Lacke. The brand goes back over 75 years to the foundation of the "Croma Labratorium" in Nagold, in the middle of the black forest.
Today Croma Lacke products are studied and developed by over 200 researchers in the European Research and Development labs of the Group, with the most technologically advanced instruments. The products are manufactured in the largest and most modern manufacturing establishment in the world, specialized in the production of wood coatings.
IVM Chemicals' priority is high quality of the product, care for clients' needs and for environment: this is why it always offers the best technical solutions and advice on the most suitable products to satisfy those who need to improve productivity and quality standards.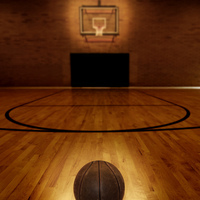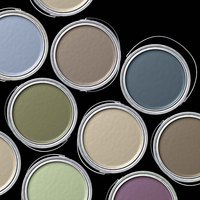 MISSION
IVM Chemicals mission is to give technical and innovative solutions to all those who paint wood, from small users to large industrial companies with the highest level of service and product quality.
This mission is achieved through:
Its choice to constantly invest into Research and Development. IVM Group invests more than 8% of its proceeds to Research and Development.

Its will to ensure continuity to the Company management: from its establishment in 1970, IVM Group, of which IVM Chemicals is part, has maintained the same ownership over the years, always guaranteeing its collaborators unity and consistency in its strategies, security and reliability in the administration. Today, the resulting stability of its management and collaborators allows the Group to count on a team composed by the most relevant experts in the field of wood coating.

The collaboration with the user. IVM Chemicals Researchers and Technical Assistants constantly cooperate with the Client: to identify the most suitable cycles with respect to the technical and aesthetical results he wishes to obtain and his application requirements and to adjust the products on his plants and support him in optimizing the coating processes.
Group key datas*
| | |
| --- | --- |
| Yearly Group Turnover | € 250-300.000.000 |
| Ton production per year including Connected | 80.000 |
| Operators in the Group including Connected | 900 |
| Scientific Researchers and R&D Specialists | About 150 |
| Consolidated Actualized Net Capital | € 160.000.000 |
* December 2019