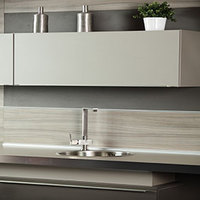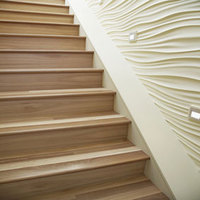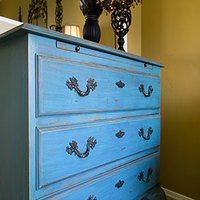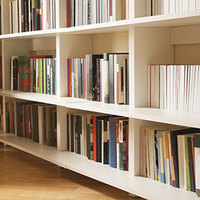 Water-based products for interiors
Water-based products for interiors offera drastic reduction in volatile organic compounds, excellent resistance to yellowing, perfect fill and remarkable aesthetic finish.
Croma range includes products for industrial application, UV included, and for artisanal products. It also comprises specific lines for flooring and stairs characterized by an excellent resistance to trampling and abrasion:
• Clear base coats
• Pigmented base coats
• Clear, matt top coats
• Pigmented matt top coats
• Clear matt base and top coats
IVM research and development labs, which have long been committed to the study of nanotechnology applications in the wood coating sector, have developed Nano-C, a specific line of nanotechnology products for various industrial applications.

Nanotechnology provides levels of scratch and abrasion resistance difficult to obtain with traditional technologies, while at the same time, leaving the aesthetic quality of top coats unaltered.
Croma offers a complete range of UV cured products, suitable for all industrial application requirements, allowing significantly reduced drying times and minimal solvent emissions.

UV Base Coats
Croma UV base-coats range includes:
• UV base coats for reverse roll application sealers which are normally used as preparation products on flat-panel painting lines,
with varying characteristics for drying speed, sanding and transparency;
• UV base-coats for adhesion to printed paper
• Quick-drying intermediate or polyester UV products in pigmented or clear versions providing high filling results.
• UV base coats for spray application for all end-use sectors. As an example, products for the painting of cabinet doors are characterized by excellent pore design and sandability.

Furthermore, Croma offers a complete range of products for the painting of profiles, baseboards and wooden floors, including No-VOC products with almost 100% dry residue.

UV top-coats
Croma UV top-coat range includes:
• UV top-coats for roller coater application, normally used to paint the inside of furniture and structures;
• UV top-coats for spray or curtain application, available in both clear and pigmented versions, with varying degrees of gloss.
Croma also offers a range of base and topcoats for vacuum application.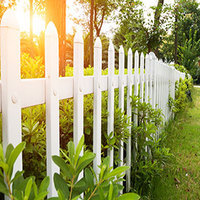 Waterbased products for exteriors
Cromaprotect Line Exterior wood items must be protected from adverse environmental conditions and unwanted guests such as fungi, mold and parasites.These conditions are a constant threat to the beauty of windows, doors, rolling shutters,decks, trusses and fences, chalets and barns.
The coating line for exteriors by Croma has been developed to provide excellent protection from the aggression of atmospheric and biological agents, while improving the beauty of exterior wooden items.
Cromaprotect Line is suitable for various painting cycles and all systems of application. Products are available in various container sizes to satisfy the needs of both professionals and small users. Cromaprotect products are ideal for long term wood maintenance and the restoration of doors and windows.

Cromaprotect, water-based primers, base and topcoats for exteriors

• Clear primers
• Colored primers
• Clear base coats
• Colored base coats
• Clear matt top coats
• Colored matt top coats
• Clear matt top coats, wax-effect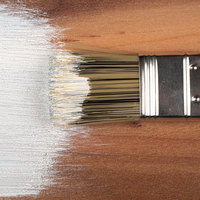 Renoline for "do it yourself"
Coatings and complementary products for exteriors, free of odors and toxic emissions to the environment and health.