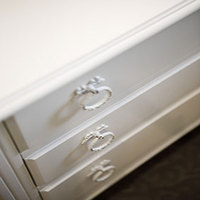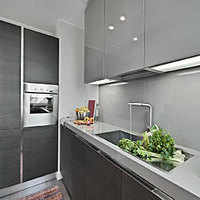 Polyurethane coatings
These products have excellent versatility and exceptional chemical and physical resistance. They produce hard surface topcoats with excellent results. Suitable for various uses and product sectors.
Acrylic base and topcoats guarantee maximum resistance to yellowing on light or bleached woods.
Croma range includes a complete series of clear and pigmented polyurethane products:
Clear basecoats
Pigmented basecoats
Clear and matt topcoats, basecoats
Clear and glossy topcoats
Matt and pigmented topcoats
Pigmented and glossy topcoats
Embossed, metallic and pearl effect top coats
Exotic wood sealers and melamine paper foils
Acrylic base coats
Acrylic top coats
IVM research and development labs, which have long been committed to the study of nanotechnology applications in the wood coating sector, have developed Nano-C, a specific line of nanotechnology products for various industrial applications.
Nanotechnology provides levels of scratch and abrasion resistance difficult to obtain with traditional technologies, while at the same time, leaving the aesthetic quality of top coats unaltered.